Meet the COEDC – Kray Mitchell
Meet the COEDC February 4, 2023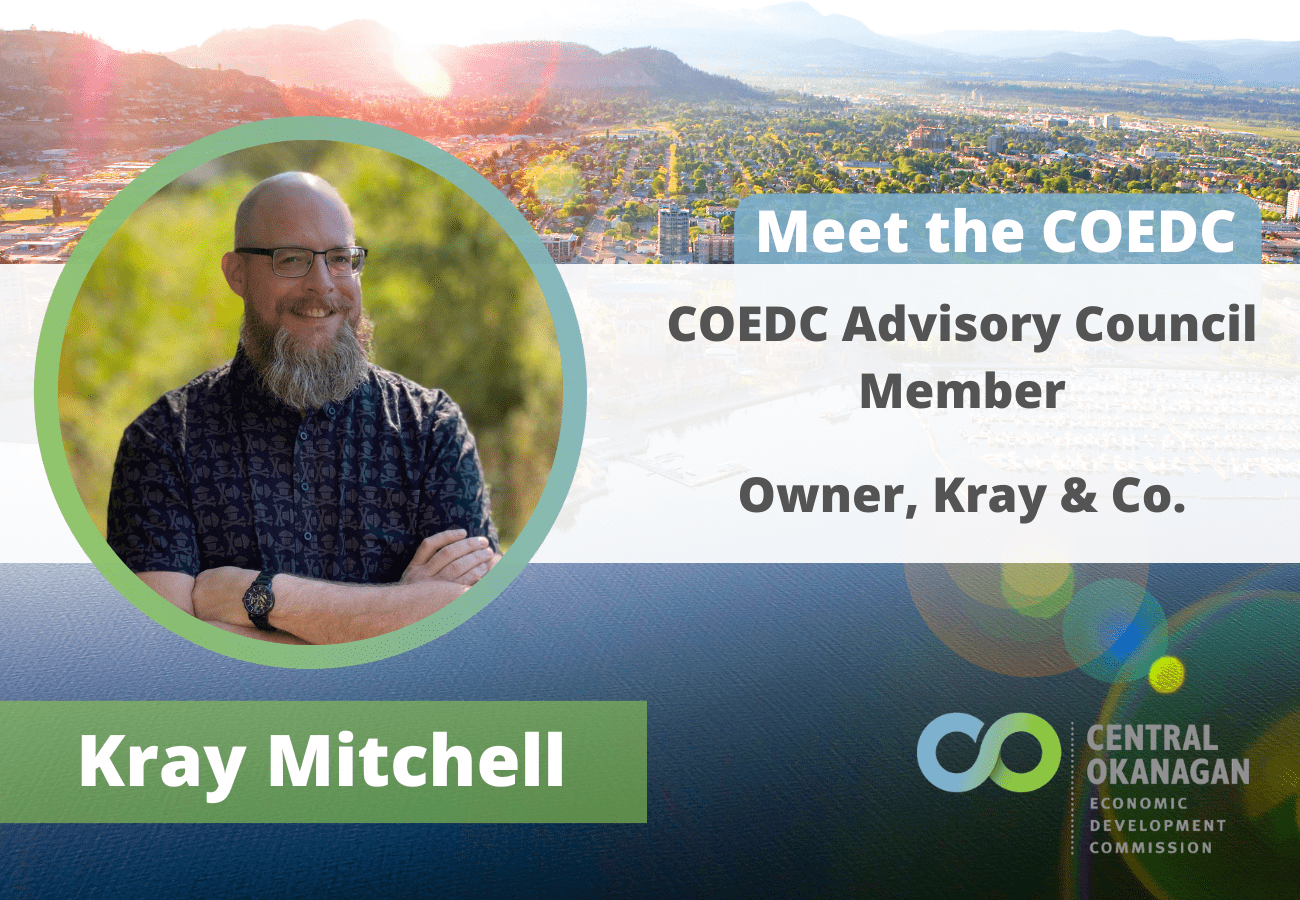 The aim of the Meet the COEDC campaign is to share with our community who the Economic Development Commission is and showcase the COEDC Advisory Council members who play a critical role guiding the regional economic development service.
The COEDC Advisory Council is a conduit of information between business, community leaders and government. The council meets monthly to share information and work together towards sustainable economic growth. It is made up of 45 influential members consisting of industry leaders, community shapers and elected officials. One of these such members being Kray Mitchell!
Kray is a seasoned consultant and coach with a diverse background in Ecommerce, IT, Film & Television, web technology and graphic design. Kray provides consulting, speaking, training and design services to his clients.
Specializing in internet-based technology, small business infrastructure solutions and design services he works with a wide range of clients in many different areas of business.
Continue reading to learn more about Kray's outlook on industry specific trends and forecast for the Central Okanagan.
What organization are you from and what is your role?
I currently run my own business, Kray & Co. providing a range of consulting, coaching and training services.
What excites you about the future of your respective sector?
Technology is always changing and progressing, bringing new and innovative ways to communicate and get things done. I love finding uses for new technology and getting people aware of how they can be used.
Why is participating in the Advisory Council important to you?
I wanted to get more involved in my local community to help more businesses succeed and grow. They key to a prosperous city is the local economy and employment capabilities they bring with them.
Why do you love living and working in the Okanagan?
We live and work in paradise. How could you not want to work somewhere you can walk down to the beach after work and enjoy so many amazing views and activities.
Learn more about Kray's consulting services!
You Might Also Like...
---