Presented by Small Business BC
SESSION DATE & TIME
Friday, October 23, 2020, 10:30am to 12:00pm

Accessing government resources for exporting
COURSE DESCRIPTION
If you are looking to expand your sales outside of Canada, there are government programs available to help. This seminar will explore programs that split the cost of attending virtual trade events, establishing new research and development collaborations with foreign partners, and conducting market research to find new international customers for your products or services.
WHAT WILL I LEARN?
Learn about the provincial and federal options for export-related funding, including the CanExport Program
Understand who can apply and what type of activities are eligible
Identify and access funding to participate in virtual trade shows around the world, including Canada's seven flagship Canada Pavilion shows
Become familiar with the application forms and processes for funding
PRESENTED BY
Allison Boulton
Presented and hosted Allison Boulton of Export Navigator with speakers from Global Affairs Canada, Agriculture and AgriFood Canada, and the BC Ministry of Agriculture.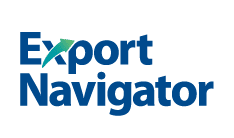 At Small Business BC, our number one priority will always be the health and safety of our clients, staff and service providers. As a result, we continue to deliver all our services online, or over the phone until further notice. View our resources for getting Back to Business, or connect directly with a business advisor through our COVID-19 Support Service.
Please note: all webinar participants will also receive access to a recording for seven days after the live session.