Presented by Small Business BC
COURSE DESCRIPTION

Looking to import goods into Canada? Before you start, you need to know which regulations, standards and licenses apply to your products. It's essential to have a clear understanding of which regulatory agencies are responsible for your industry, and how to manage pre-entry requirements, such as testing and labelling – before you start importing into Canada.
This interactive session will bring together representatives from Small Business BC, Health Canada, the Competition Bureau and the Canadian Food Inspection Agency. Webinar attendees will have the opportunity to ask questions relevant to your business with the visiting agencies.
WHAT WILL I LEARN?
Textile regulations and labeling
Food labelling requirements and licensing
Cosmetic regulations under the Food and Drug Act
Drug regulations
Natural health product regulations
Medical devices regulations
PRESENTED BY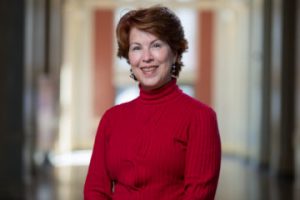 *Bonus: Registrants of this webinar will also receive a 20% off coupon towards all trade advisory, including Import Advisory, Export Advisory, Import and Export Advisory Package
ACCESSIBILITY MONTH @ SMALL BUSINESS BC
This webinar is part of Accessibility Month at Small Business BC, during September 2020, featuring 17 webinars. With generous support from The Presidents Group and Office of Small and Medium Enterprises, all 17 webinars will feature live ASL interpretation and closed captioning.
Apply for full financial assistance to attend this webinar through the Community Futures Entrepreneurs with Disabilities Program – available for individuals who self-identify with a disability or ongoing health condition.
At Small Business BC, our number one priority will always be the health and safety of our clients, staff and service providers. As a result, we continue to deliver all our services online, or over the phone until further notice. View our resources for getting Back to Business, or connect directly with a business advisor through our COVID-19 Support Service.

Our webinars are hosted through Adobe Connect. If you've never attended an Adobe Connect meeting before, please prepare for the webinar and test your connection here: http://smallbusinessbc.ca/adobe-connect/