Vitalis – The Okanagan offers FOMO
Uncategorized August 22, 2019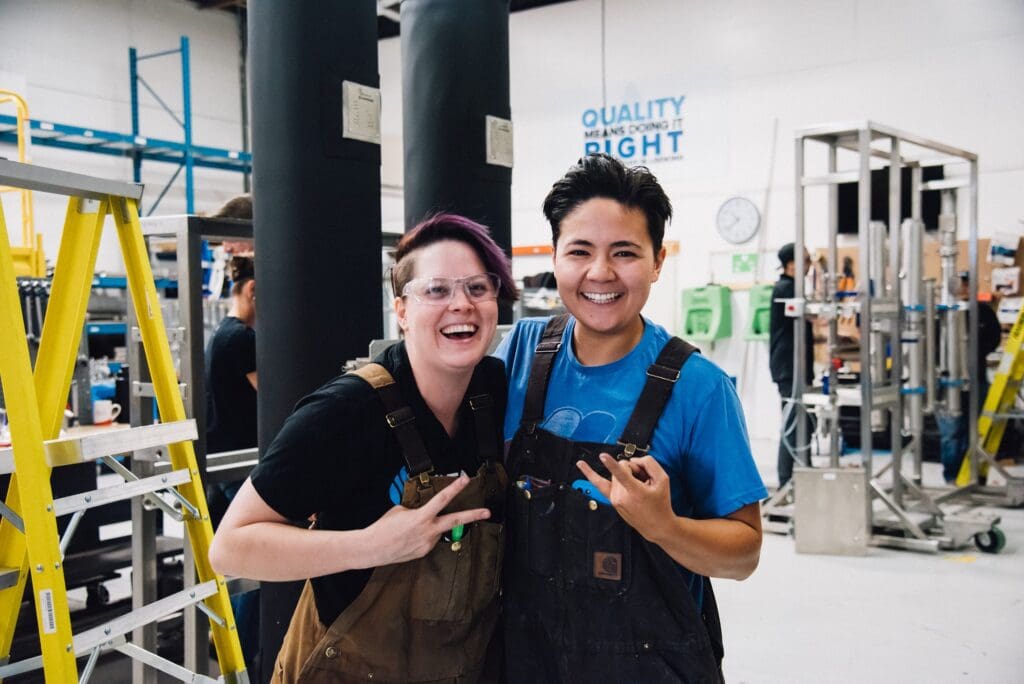 Guest blog post courtesy of Vitalis Director of Marketing, Shana Korotash
Building a global company outside of a major city centre, we had the usual reservations; will we find the right talent? Will we be able to recruit and convince key hires to potentially relocate to the Okanagan? Will we be able to grow at the rate required in order to not only compete but lead the global market in the manufacturing of industrial-scale supercritical CO2?
What's the key to achieving all of this? It's easy to say make yourself a great company to work for; more importantly, how do you do this? Start with the opportunity; what solution can we provide that isn't currently being offered and then find a few key individuals just crazy enough to sign-up for the rollercoaster, prove out the concept, hire the right people at the right time and treat them so well they never want to leave.
The hiring process and talent attraction has been and continues to be a very deliberate process for us, Vitalis has experienced over 150% growth in the past 12 months with very little attrition. We attribute this to key decisions made with each hire. Skills and experience are important, but fit is a critical consideration every time, both for the team we have today as well as the team we are building.
When you look at companies located in the Central Okanagan, in just three years Vitalis has grown to be one of the largest, offering opportunities in a multitude of fields to include, skilled labourers, scientists, engineers, as well as sales, marketing and finance professionals. There are opportunities for growth and a clear path to get there. Vitalis is truly a global company with machines and a presence on five continents.
As we grow and require different skills, experience, education and seniority what we have found is "If you build it…they will come". No manufacturing pun intended. We have been very successful recruiting individuals from outside the Okanagan, including myself. For me, having spent my entire career between Vancouver and Toronto I was concerned about career and growth opportunities. What attracted me to Vitalis was the mix of unique leadership amongst the three co-founders: Joel Sherlock, Pete Patterson and James Seabrook, an industry that is exploding and a company where people are paramount. We have set some pretty aggressive targets for 2019/2020, to double both production and sales from our previous year and we're all committed to making that happen. We work incredibly hard but have a ton of fun along the way. We've made mistakes that we have learned from and we take the time to celebrate our successes.
From a recruiting perspective, anyone that lives here wants to stay and anyone that doesn't has a plan to get here, the Okanagan offers the perfect balance of work/life integration. Before or after work you can squeeze in a quick paddleboard; no matter where you reside you're no more than 20 minutes from a lake, with boating, wake surfing and several docks downtown to cruise up to and enjoy some of the best restaurants per capita in the country. Winter offers up arguably the best skiing and boarding in Canada with two world-class ski hills less than an hour away. It's not a matter of why would you…it's a matter of what's taking you so long?!
You Might Also Like...
---