Welcome Home
Whether it was the mountains or the tech community that brought you to the Okanagan, adventure, opportunities and friendships await.
---
We Mean Business
Do you dream of bottling world-class reds in your backyard vineyard and winery—or paving the way in custom engineered avionics in one of Canada's largest aerospace sectors? You've come to the right place.
At the Central Okanagan Economic Development Commission, we believe in encouraging new business investment and fostering vibrant and sustainable growth. With specialized programs and personalized support from our business development team, we're here to help you find your place—and your people—in our community.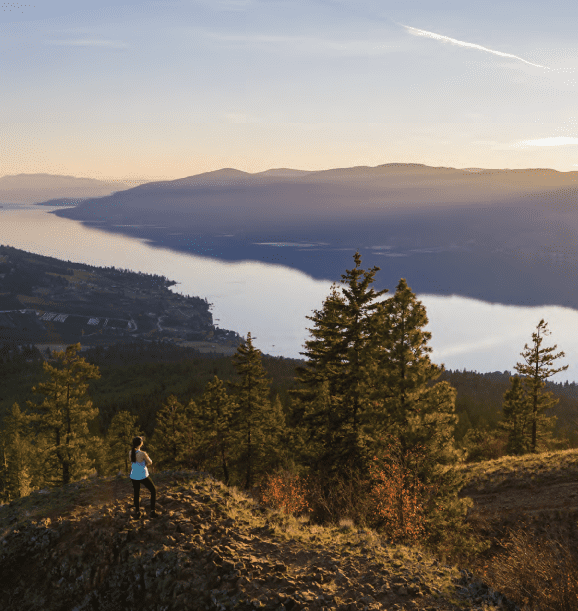 Make Connections and Uncover Opportunities
You've moved to a breathtaking region to enjoy the lifestyle, and now you're ready to develop a network and create equally amazing professional opportunities. Through our Connector Program, a community leader shares local market knowledge and brings you three warm introductions.
We'd Love to Hear Your Idea
For us, there's nothing better than helping business owners and startups succeed. If you're new to the Okanagan and want to see if our region is ready for your idea, we have the resources and networks to get started.