Overview
The Central Okanagan is home to a growing cluster of well-established and new aerospace companies and suppliers. Maintenance, repair and overhaul/in-service support, rotary-wing and avionics are well represented and there is an increasing number of companies offering a diverse range of services.
The region's aerospace industry is also benefitting from the Digital Technology Supercluster – a historic investment by the Government of Canada, industry, and academia driving global leadership in digital technologies and fueling economic growth.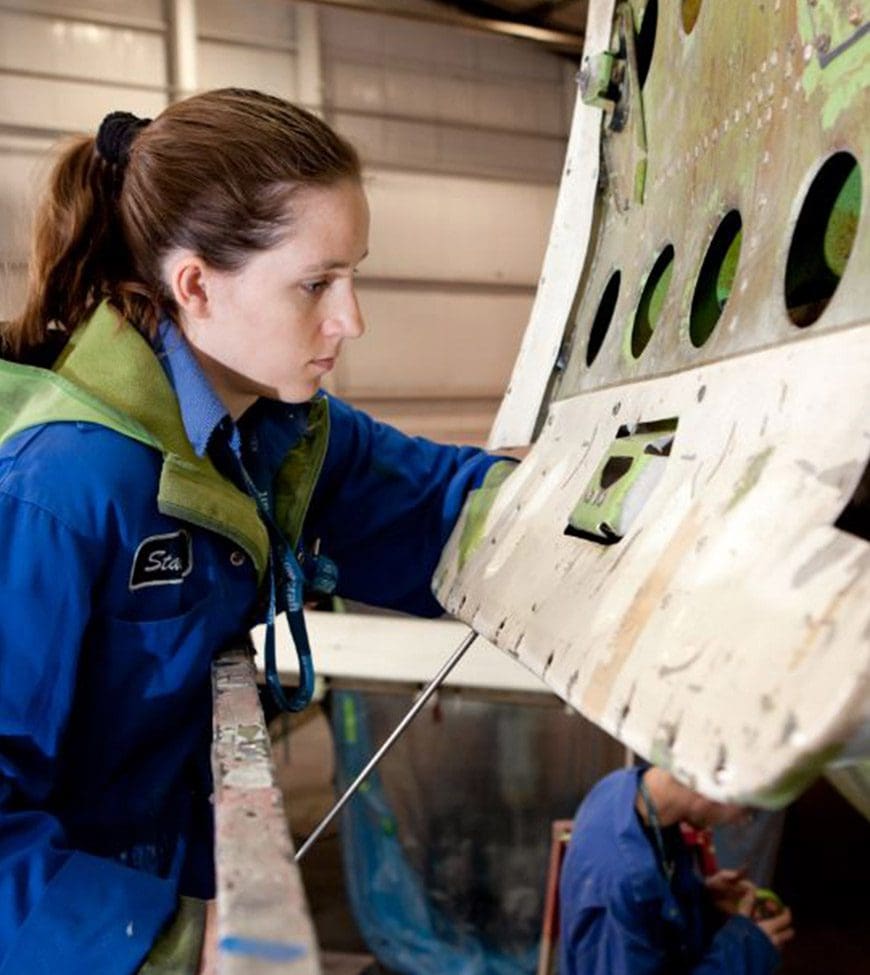 Industry Highlights
BC has one of the largest Aerospace sectors in Canada with 200 companies, 9,300+ direct and up to 20,000 indirect jobs and $2.4 billion in annual revenue
18% of BC's Aerospace companies are located in the Central Okanagan
The Central Okanagan benefits from close proximity to the Asia Pacific and Washington State Aerospace markets
Kelowna International Airport (YLW) ranked 9th busiest airport in Canada in 2020, YLW's economic impact is 4,545 jobs and $789 million in total economic output to the province of BC
Competitive Advantages
Geographic proximity to key transportation routes including Port of Vancouver, YLW, YVR, YYC
Well serviced by Kelowna International Airport's nine airline partners offering 60 daily non-stop commercial flights
KF Aerospace located at YLW has Canada's largest commercial MRO, recognized for its skilled in-house technicians for all aircraft maintenance, repair and overhaul needs
Have you ever wondered what a career in aerospace looks like? With local, national and global demand for Aircraft Maintenance Engineers soaring, Okanagan College is working with industry to train the next generation of skilled technicians. Their aircraft maintenance program graduates are prepared for immediate entry into the field of aviation
Aerospace Success Stories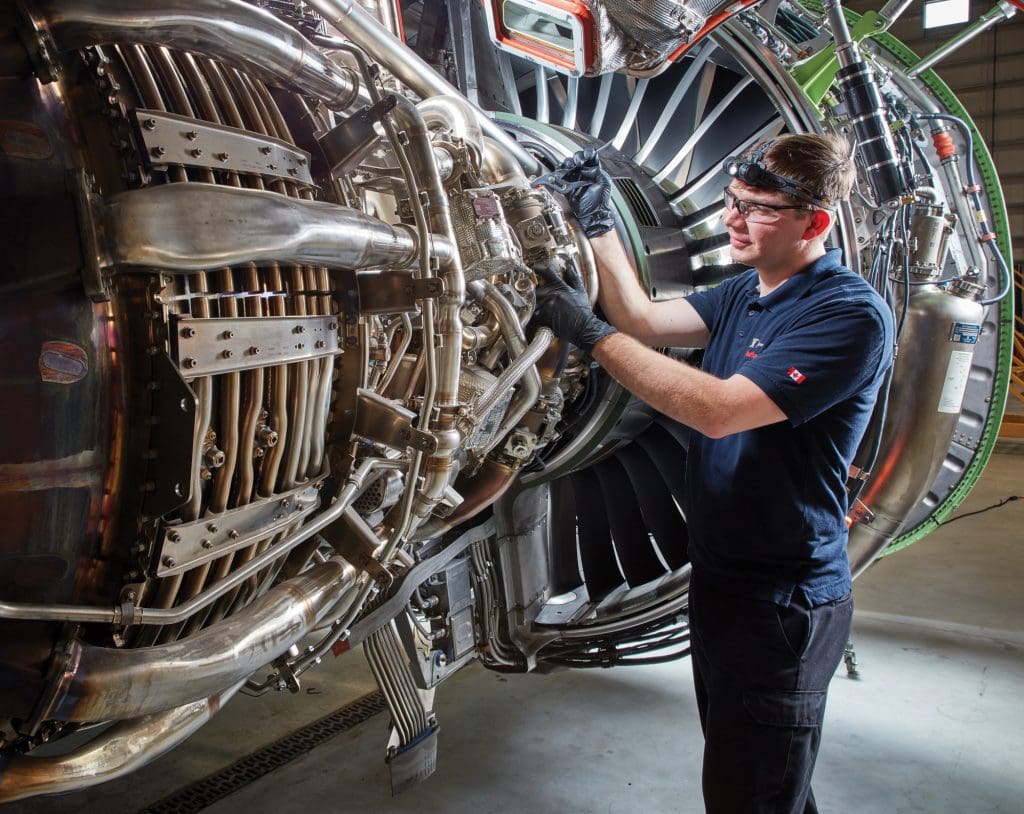 KF Aerospace: The region's largest private-sector employer which currently employs approximately 1000 highly skilled staff. In addition to aircraft engineering, maintenance and modifications, KF Aerospace also operates regular cargo charter services, leases aircrafts and operates a 22-year pilot training contract for the Royal Canadian Air Force. The increasing demand for highly skilled workers has led KF Aerospace to explore unique partnerships, including a joint commitment with Okanagan College and Mohawk College in Hamilton, ON to create cross-Canada opportunities for training, internships, cooperative education and applied research.
KF Centre For Excellence: The Okanagan Valley has an incredible history of achievement in Canadian aerospace. To celebrate this heritage, the KF Centre for Excellence showcases a state-of-the-art aviation museum and conference facility at the Kelowna International Airport. Welcoming visitors, residents, schools and businesses, the Centre promotes the advancement of aviation, in Kelowna and beyond.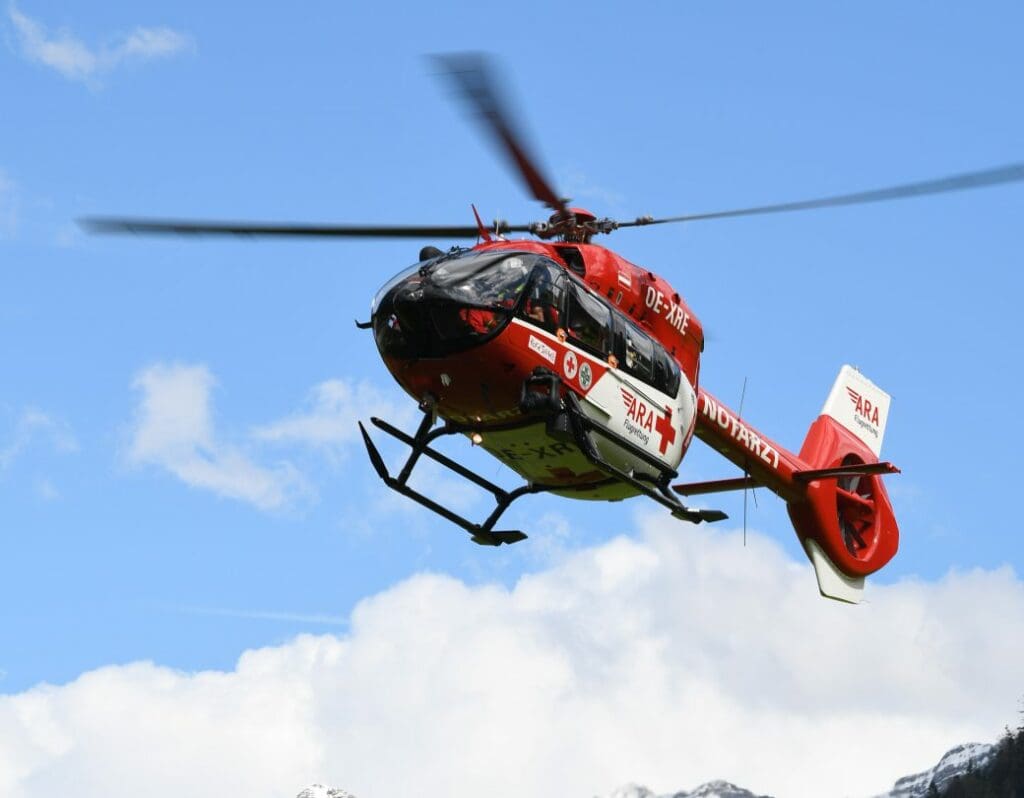 SKYTRAC: The company was founded in Penticton by a group of experienced aviators who wanted to explore the possibilities of GPS technology being used for non-military purposes. Since its humble beginnings, SKYTRAC has brought to market products in tracking, flight data monitoring, and satellite communications. Their work touches law enforcement, aerial firefighting, emergency medical services, the oil and gas industry, and government sectors. As one can imagine, these game-changing technologies have led to exponential growth for the company. SKYTRAC now has more than 120 employees in its Kelowna, Ottawa, and Victoria offices.
Alpine Aerotech: Starting with just four employees in 1990, Alpine Aerotech is a perfect example of the success that can be achieved in the Okanagan. Today, the company is one of the largest helicopter customer support centres in the world, employing 150 people between their two BC facilities, including their main headquarters in West Kelowna.