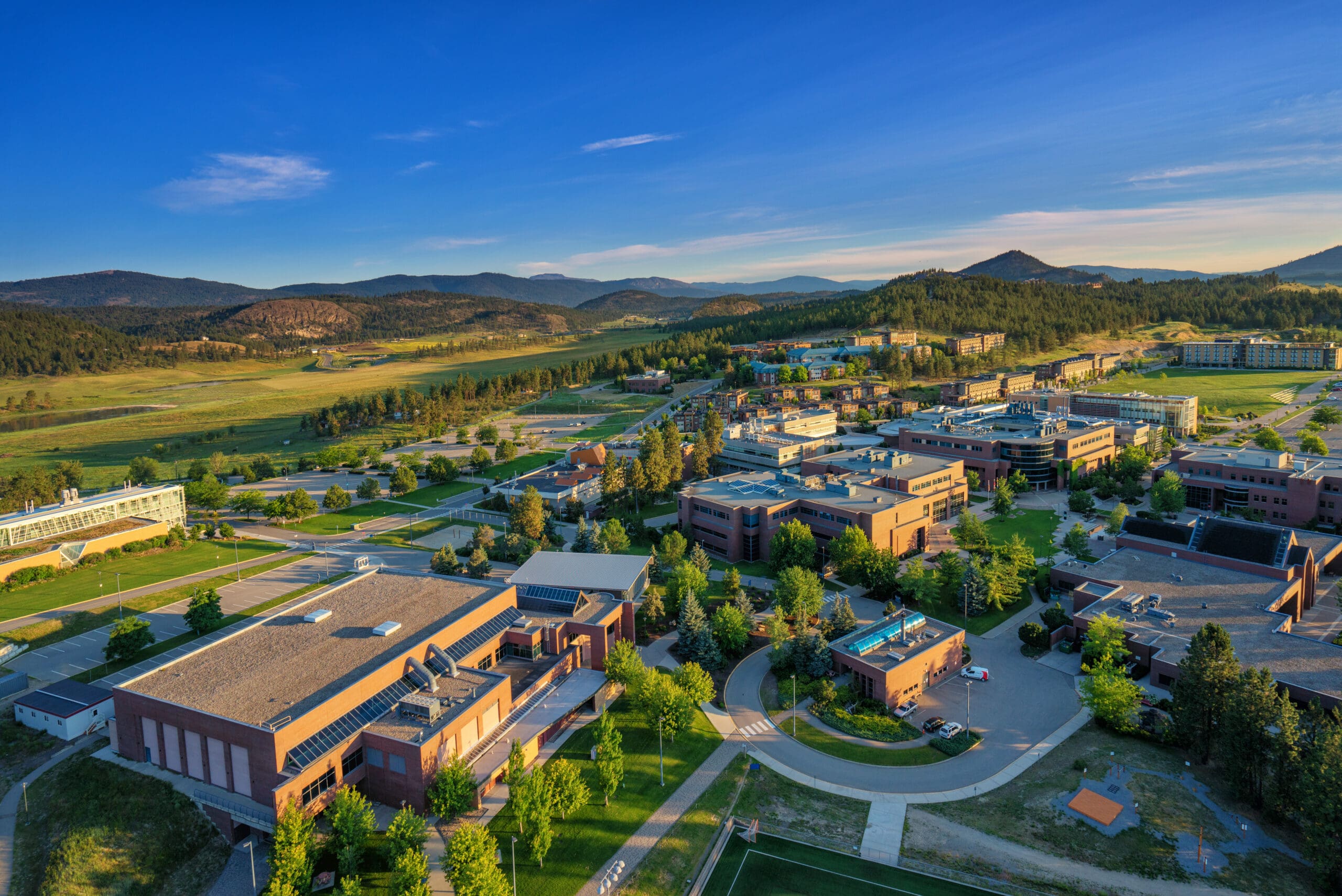 Public School
Canada spends more on education (per capita) than any other country in the G8. With the high quality, free and accessible nature of Canadian public primary and secondary schools, it is no wonder that over 95% of Canadians choose public school education for their children.
As the 5th largest district in the province, the Central Okanagan School District serves approximately 180,000 citizens living in 4 municipalities – Peachland, West Kelowna, Kelowna, Lake Country and the Regional District of Central Okanagan.

With a population of approximately 24,000 students the district consists of a total of 46 schools. With 32 elementary, 8 middle, 5 secondary and 1 alternative school (operating on 4 campuses).

Check out the elementary and secondary school filters on our Data Portal explore tool to find out the location of schools in the Region or find information on School District 23's website on their school directory and catchment area maps.

An online school within Central Okanagan Public Schools. This program offers students flexible schedules while sustaining access to teaching and learning opportunities provided by public school teachers. Families seeking an alternative to traditional elementary or middle schools may choose to enroll with eSchool23 or another online learning program in the province. Programs are free for residents of BC. www.learnnowbc.ca is a provincial site that allows families to search for suitable programs across the province.

There is a wide range of private and independent schools in the Central Okanagan providing education services for students in Kindergarten through Grade 12:
Post-Secondary Education
The Ministry of Advanced Education and Skills Training is responsible for providing leadership and direction for post-secondary education and skills training systems in British Columbia. The Central Okanagan is home to several top-tier post secondary institutions:
UBC's Okanagan campus is an innovative hub for research and learning founded in partnership with local Indigenous peoples, the Syilx Okanagan Nation, in whose traditional, ancestral and unceded territory the campus resides. The most established and influential global rankings all consistently place UBC in the top five per cent of universities in the world, and among the top three Canadian universities.

The Okanagan campus combines a globally recognized UBC education with a tight-knit and entrepreneurial community that welcomes students and faculty from around the world in British Columbia's stunning Okanagan Valley.

With 66 undergraduate programs, 55 graduate programs and 1,184 active research projects the Okanagan campus bolsters the strength of UBC as one of the world's top public universities.

Kelowna General Hospital has been designated as a teaching hopital with a UBC Medical School Clinical Academic Campus for both instruction and research.

Okanagan College is a community of learning, rich with cultural diversity and academic support made up of four established campuses located in Salmon Arm, Vernon, Kelowna and Penticton and several other educational centres located throughout the Okanagan. Offering a wide variety of certificates, diplomas, degrees and programs including apprenticeship and pre-apprenticeship trades programs the Okanagan college consists of:

15,900 students attend OC each year
7,988 full-time equivalent students
1,515 Indigenous students
18 students make up the average class size

Okanagan College's largest campus in Kelowna offers a variety of activities and amenities for all students. World-class instructors choose Okanagan College because of their passion for teaching and the opportunity to foster close connections with students. The campus is steps away from Kelowna's Pandosy Village, with an eclectic and vibrant array of shops, services and food choices. Residents benefit from the region's array of four-season outdoor activities, from water sports on Okanagan Lake to skiing and snowboarding at Big White only minutes away.

Centre for Arts and Technology is one of the leading digital art schools in Canada offering diplomas in art and design.

The campus located in Kelowna, BC features two audio recording studios, dedicated animation labs, an art room, digital photography and digital filmmaking production studio, an interior design lab and much more.

They are recognized as one of the few schools that continually graduate successful students in the areas of 2d animation, 3d animation, audio engineering, digital music production, event planning & management, filmmaking, graphic & web design, interior design, photography, and network administration, and network security.
Other Institutions & Satellite Campuses