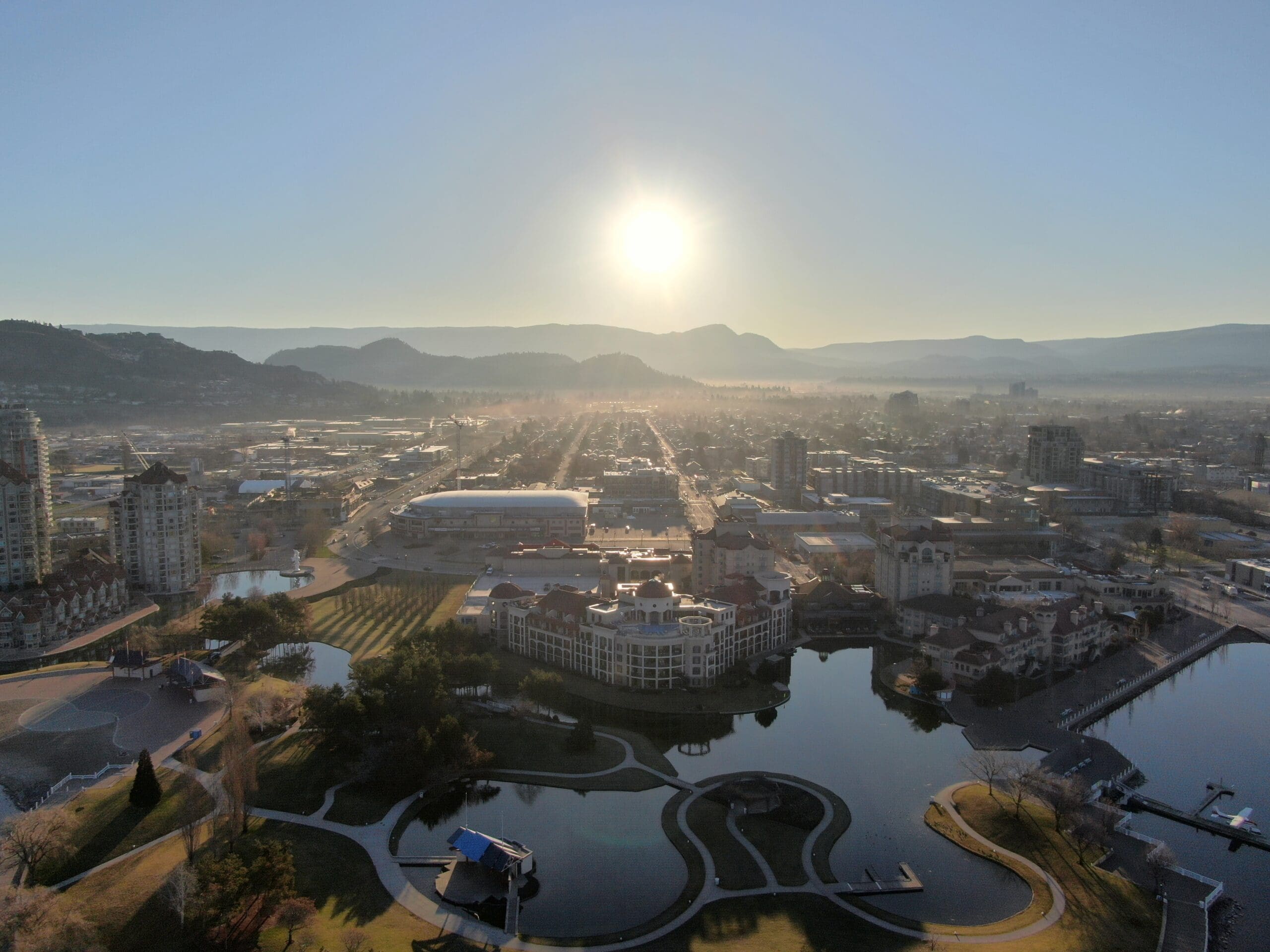 Our Communities
Canada's fastest growing region, the Central Okanagan is home to over 222,000 residents and seven distinct but closely related communities: District of Lake Country, City of Kelowna, Westbank First Nation, City of West Kelowna, District of Peachland, and Central Okanagan West and Central Okanagan East Electoral Areas.
---
District of Lake Country
There's no mistaking the District of Lake Country, which lives up to its name thanks to the numerous lakes in and around its borders. Located north of the Kelowna International Airport and UBC Okanagan, Lake Country is comprised of four distinct but interconnected communities—Carr's Landing, Okanagan Centre, Oyama, and Winfield. While it exudes small town charm and tranquility, Lake Country is also the fastest growing municipality in the Central Okanagan, currently home to 15,817 residents. The vibrant arts community hosts ArtWalk, the Okanagan's largest art show, as well as live shows at Creekside Theatre. The scenic region is bursting with flavour thanks to its orchards and markets. It is also home to award-winning wineries along the Scenic Sip Wine Trail. Nature lovers enjoy the region thanks to hiking trails like Spion Kop and the Okanagan Rail Trail, a multi-use pathway that runs alongside Wood Lake and Kalamalka Lake.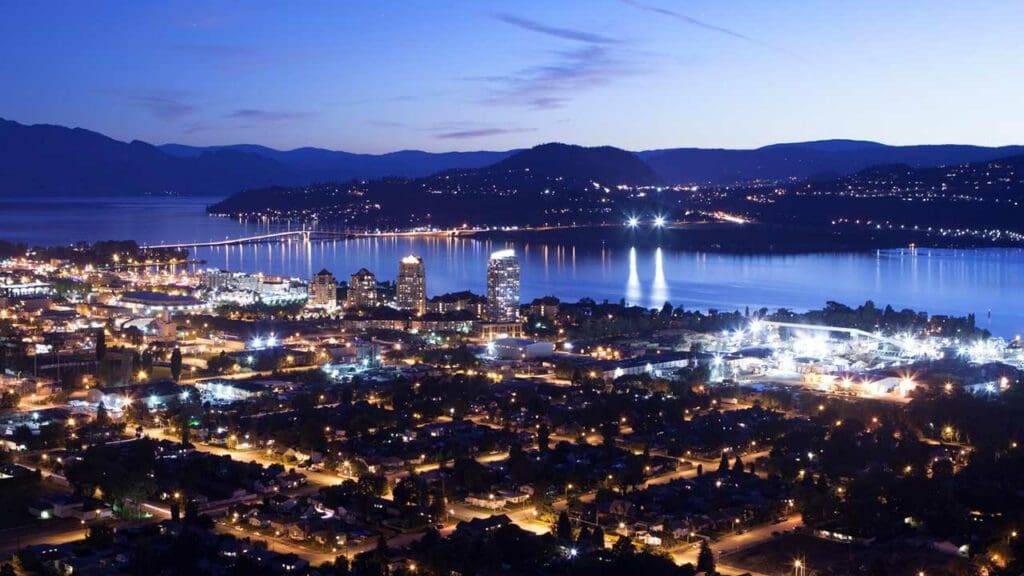 City of Kelowna
Find the best of both worlds in Kelowna: urban hustle-and-bustle and rural peacefulness. Nestled along the east side of Okanagan Lake, the City of Kelowna boasts the amenities and appeal of a bigger city interspersed with small town charm. It is the largest community in BC's Interior and the hub of the Central Okanagan, Canada's fastest growing Census Metropolitan Area. Kelowna's 144,576 residents, and the millions of travellers who visit each year, appreciate the city's four-season outdoor playground, comprised of more than 200 parks, beaches, and green spaces, including well-known Knox Mountain Park. As one of the most entrepreneurial regions in Canada, Kelowna is home to numerous local businesses and independent shops. The region is renowned for its success in several key economic sectors, including agriculture, aviation, digital tech, manufacturing, and viticulture. Access to the city is easy thanks to the Kelowna International Airport, which is the 9th busiest airport in Canada.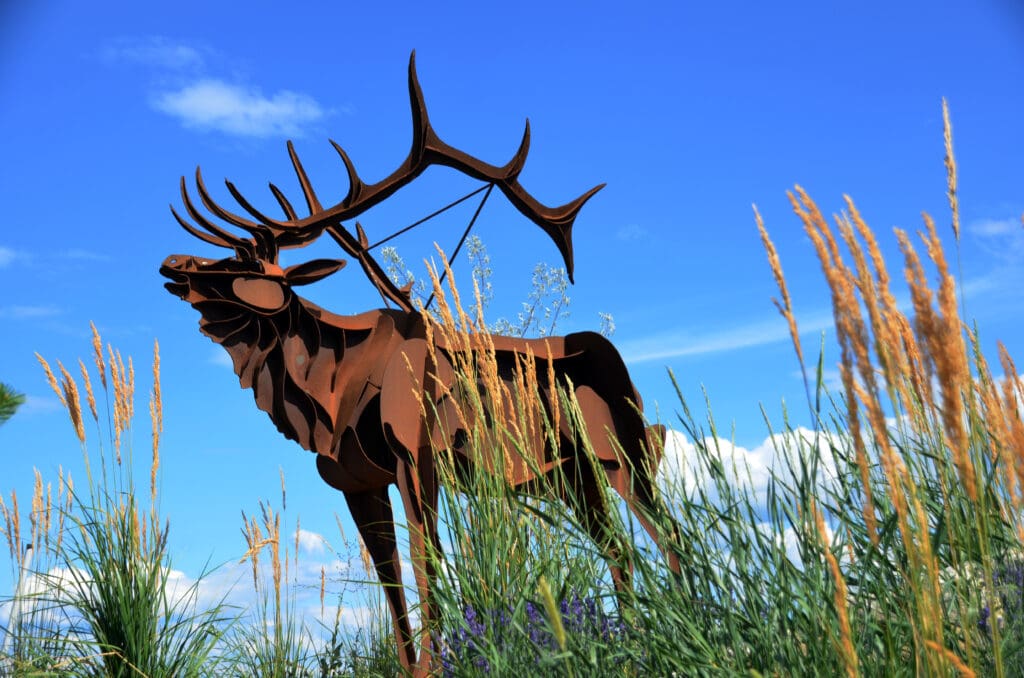 Westbank First Nation
The culture of the syilx/Okanagan people is the heartbeat of Westbank First Nation (WFN), one of eight Okanagan Nation communities. Comprised of five reserves, about 40% of which are developed and fully serviced, WFN was one of the first Indigenous communities in Canada to return to self-governance. The Nation is one of the most prosperous Indigenous communities in the country, with 10,900 residents including close to 900 WFN members. Indigenous art fills the community, thanks to WFN's robust public art program. The industrious and progressive syilx/Okanagan people, who speak nsyilxcən, share knowledge through a collection of teachings known as captíkʷɬ—some of these teachings can be discovered at Sncewips Heritage Museum, as well as at ceremonies and events held throughout the year. Children in the community, both member and non-member, can begin their schooling years learning traditional syilx perspectives and language at the sənsisyustən House of Learning elementary school.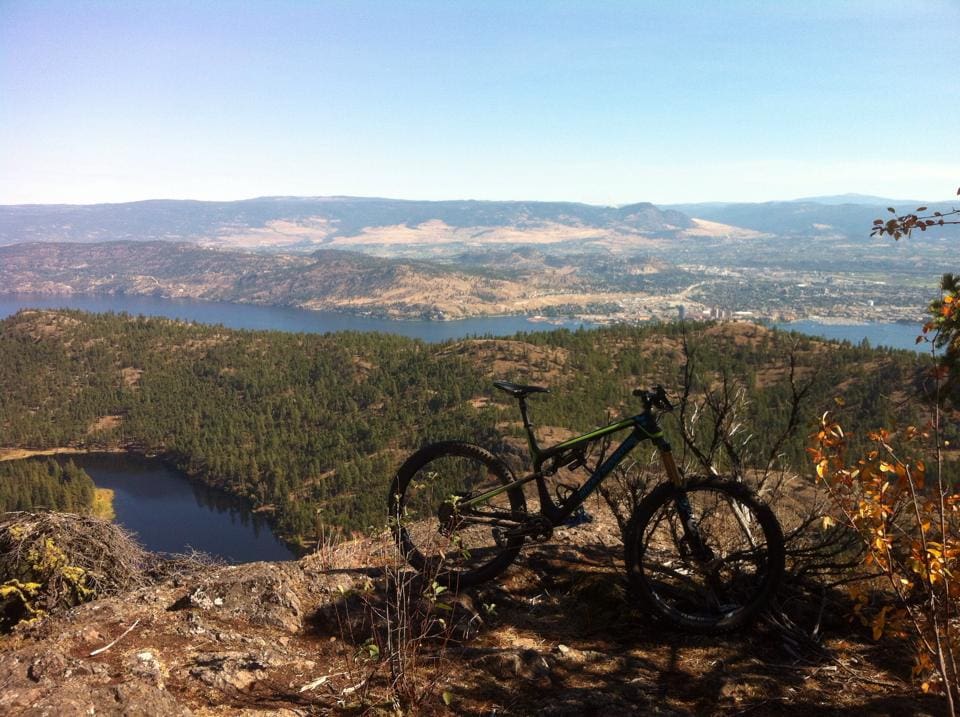 City of West Kelowna
The grapes are good in the City of West Kelowna, thanks to the highest concentration of wineries in the Central Okanagan. With more than 15 wineries in the city, including Indigenous World Winery, one of two Indigenous-owned wineries in BC, and internationally acclaimed Mission Hill Family Estate, which has been awarded Winery of the Year five times at the National Wine Awards of Canada, West Kelowna is a celebrated wine destination. Amongst lakefront vineyards, acres of orchards, and numerous beaches reside West Kelowna's 36,078 locals, making up the third largest city by population in the Okanagan. In the middle of the city sits Mount Boucherie, an extinct volcano created nearly 60 million years ago that now offers year-round hiking trails to some of the most stunning views of the Central Okanagan. The city's well-developed residential communities and easily accessible services make it a welcoming and picturesque place to call home.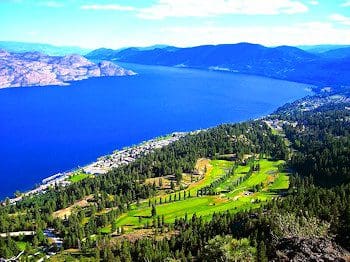 District of Peachland
Though it's not bursting with peach trees, as one might assume, the District of Peachland is just as sweet thanks to its lakefront setting and quaint main street. Situated between Kelowna and Penticton, Peachland's peaceful atmosphere is accompanied by the friendliness of its 5,789 residents. With rocky shores, the water in this part of Okanagan Lake is crystal clear and inviting. Along the waterfront sits an array of cafes and restaurants, including local favourite, Bliss Bakery & Bistro, and the ever-popular Gasthaus on the Lake. In the centre of town is Peachland Heritage Park and the Ray Kandola Heritage Pier, the first of its kind on Okanagan Lake, with wheelchair accessibility and breakout areas for fishing. Nearby, adventurers of all abilities flock to Hardy Falls Regional Park, where Kokanee salmon spawn in the fall. More experienced hikers tackle Pincushion Mountain Park to take in expansive lake and Valley views.
Central Okanagan East & West Electoral Areas
Take a walk on the wild side in the mountainous and forested areas of Central Okanagan East and West. Outdoorsy adventure is the name of the game in Central Okanagan East, where seven of the region's Provincial parks are found, including Myra-Bellevue (home to the renowned Myra Canyon Trestles trail) and Okanagan Mountain. Bordering the City of Kelowna, District of Lake Country, and Westbank First Nation lands, Central Okanagan East is home to 4,258 people, residing predominantly in its two largest communities, Ellison and Joe Rich. On the other side of Okanagan Lake, bordering the City of West Kelowna, Westbank First Nation, and the District of Peachland, is Central Okanagan West, home to 2,897 people as well as a herd of Big Horn Sheep that are a common sight along historic Westside Road. Along this route are numerous hiking trails thanks to several Provincial parks, including Bear Creek and Fintry. There is plenty of public beach access along Okanagan Lake, too.