Connector Program – Connectee Q&A with Vahid Ghazizadeh
Connector May 10, 2023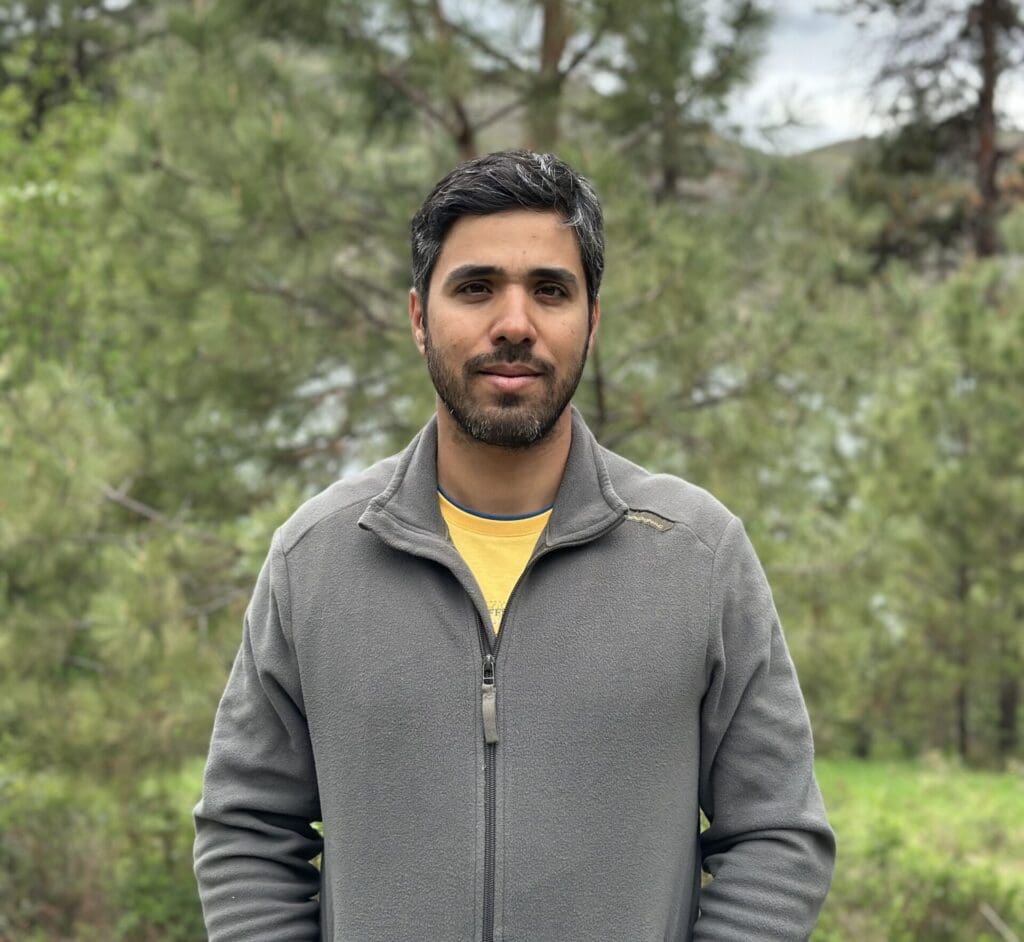 Originally from Iran, Vahid Ghazizadeh heard about the Connector Program through a friend after arriving in Kelowna with his wife. She's doing her PhD at UBCO. Vahid is a civil engineer with a masters in structural engineering and 14 years experience in the sector in Iran. Coming with foreign credentials, Vahid understood the importance of getting work right away. He was a Walmart Associate when he reached out to the program. Today, through persistence and making many connections, Vahid is a project coordinator at a major contracting construction company.
What made you pursue the Connector Program?
I had been looking for a job and applying but not hearing anything when I decided to try another path. I kind of expected I could find a job here more easily because there is a demand for civil engineers around the world. But it wasn't that easy. It's understandable. I'm  a foreigner, English is a second language, and I didn't have Canadian work experience. A job with Walmart was a good place to learn the local work culture. I met many nice people with positive attitudes, and it helped me realize I needed to become more extroverted if I was going to find work in my professional line.
When you and I connected, I invited you to the OYP Jingle Mingle event to network. Even though it was the following day and you'd worked all day at Walmart, you attended.
Yes, I was tired, but I was introduced to three nice people there. They didn't have job postings but they introduced me to some other people. And even though meeting you and meeting them didn't lead directly to a job, I consider it an important part of the process. For example, I made some changes to my resume and I also better understood how to communicate with others to convince them to introduce me to others. In Iran, I got my role through an entrance exam, so I didn't have much experience networking. And being an introvert, it is even more challenging.
It seems that persistence and continuing to meet people, has been key?
Yes, around the same time, I'd met another lady, not connected to the Connector Program. She was also Persian, like me, and introduced me to a few others. I followed up with one of them until we could meet. He introduced me to some business contacts to continue to grow my network.
I'd also been visiting offices in person who might hire engineers, dropping off my resume. While I was speaking to the receptionist at one company, a man who worked there overheard me.  They didn't have open roles, but he offered one of his fellow colleagues to contact me. To my surprise, he called that evening. He wanted to know more about me and offered to help me revise my resume to better showcase my experience. We worked together on mine for a week. He also mentioned me to his boss. I don't know the conversation, but they offered me my current job. It's still early days at the role, but the work is similar to what I did when I first started my career and it's been good. The people are nice and I'm working hard to build relationships with my colleagues.
You really pursued a lot of avenues to find work?
Yes, it's been a learning experience. I've learned to become more of an extrovert and that I have to continue to meet new people as well as continuing to seek new opportunities. The other night I was telling a friend that I love living here. While we may not have all the possessions we left in Iran, there's a sense of comfort here. People always try to follow the rules, which is completely aligned with my lifestyle. Most of all, people have been very welcoming and try to make me feel more comfortable.
You Might Also Like...
---