Connector Program – Connectee Q&A with Sophie Poulin
Connector April 12, 2023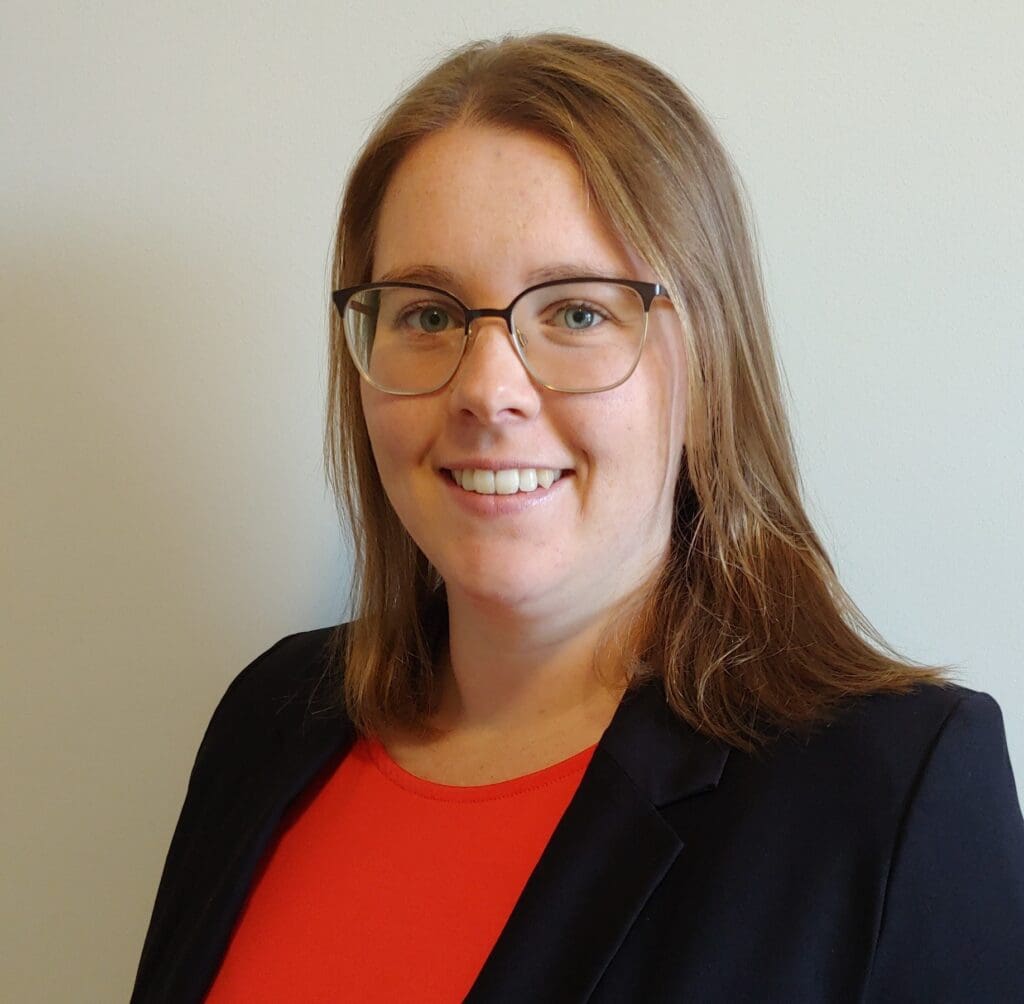 Sophie Poulin applied to the Connector program in October 2022 after a referral from the YMCA Supports employment program. With a half dozen years teaching experience, she'd relocated to Kelowna and contemplated a career shift. French-speaking first and fully bilingual, she reached out to the Connector Program to learn more about how her skills might transfer into another line of work, and who she could potentially be connected to.
Where are you working today?
I am a customer service representative with Service BC in Kelowna. After applying for my position and not hearing back right away, I decided to pursue other avenues and connected with the YMCA and the Connector Program, as well as attended a few OYP events.
Since you got your job on your own, how was the Connector Program helpful?
One of my main reasons for joining the Connector Program was finding  someone who had  transitioned from teaching to a different career path. My goal was to have a better understanding how people  put themselves out there, their transferrable skills and how they got connected to something new.
My first connection was with Connie, a former colleague of Connector program lead Myrna Stark Leader. Connie had been a teacher and explained how beneficial it was for her when she decided  to open herself up to new opportunities. Connecting with Connie  allowed me to gain a greater perspective on my skillset and the types of jobs I could be looking for. I felt inspired. I'd never met anyone  who had successfully transitioned before. Connecting with her helped me realize a transition was possible.
Another person I was connected to was also previously a teacher and had transitioned to working in the private sector in Kelowna. My experience was primarily in the public sector, so I was able to ask him about the positives and negatives of his experience.
Going to OYP events, I met  people that were going through similar experiences as myself – people who moved to the Central Okanagan from another province or country and were trying to learn about the work culture of the region. The events also gave me some more perspective  on timeframes when searching for new career options. Sometimes, when you start looking,  things can happen very fast, or they can take longer. I learned you just have to be open to new possibilities.
So, you were connecting, and then what happened?
Service BC called me for a job interview. Through my connections with the YMCA and other conversations I'd had, ,I was able to better prepare  for the interview. They provided me with the questions before the interview so  I used the STAR method to answer them. This method is something I  learned through the YMCA Supports employment program and is effective, efficient and useful.
Editors note: The STAR Method is an interview technique that gives you a straightforward format that you can use to tell a story by laying out the Situation, Task, Action and Result, allowing an individual to share a focused answer.
What advice would you give others looking for work?
Trust your instinct. If something clicks follow that path. If there are things that you're not sure about, ask questions to clarify and have conversations with people. I was able to exchange phone calls and emails with my current supervisor right from the start of the interview process, which was a huge deal for me. It allowed me to ask questions outside of the interview. I also would recommend asking others, if possible, about a prospective employer's reputation.
I really appreciated that there is no age restriction to participate in the Connector and OYP programs. I've met  a wide variety of people, some much further in their career journey than me, and people who are at the beginning of their careers. This diversity is important. You might meet someone who is sharing your experience or someone who's already had a similar experience and can share what has worked for them.
Are you enjoying your job?
Yes. It is giving me opportunities to learn about provincial, municipal and federal governments, the region and what's going on here, new policy and decisions and their impact. I  enjoy helping other citizens by providing them with information or helping them navigate challenges. In my role, I get to help new immigrants which makes me see that I'm not alone in coming here. I've  gotten positive comments from people who are more comfortable speaking French. Sometimes people will even try to practice their French with me.  I've also been meeting with people from other Ministry's projects where I feel like I can contribute. It was not in my job description, but you never know where it will lead. Maybe I will be able to participate in the project, provide feedback or do something for my Francophone community here.
You Might Also Like...
---