Meet the COEDC – Gavin Benson
Meet the COEDC February 7, 2023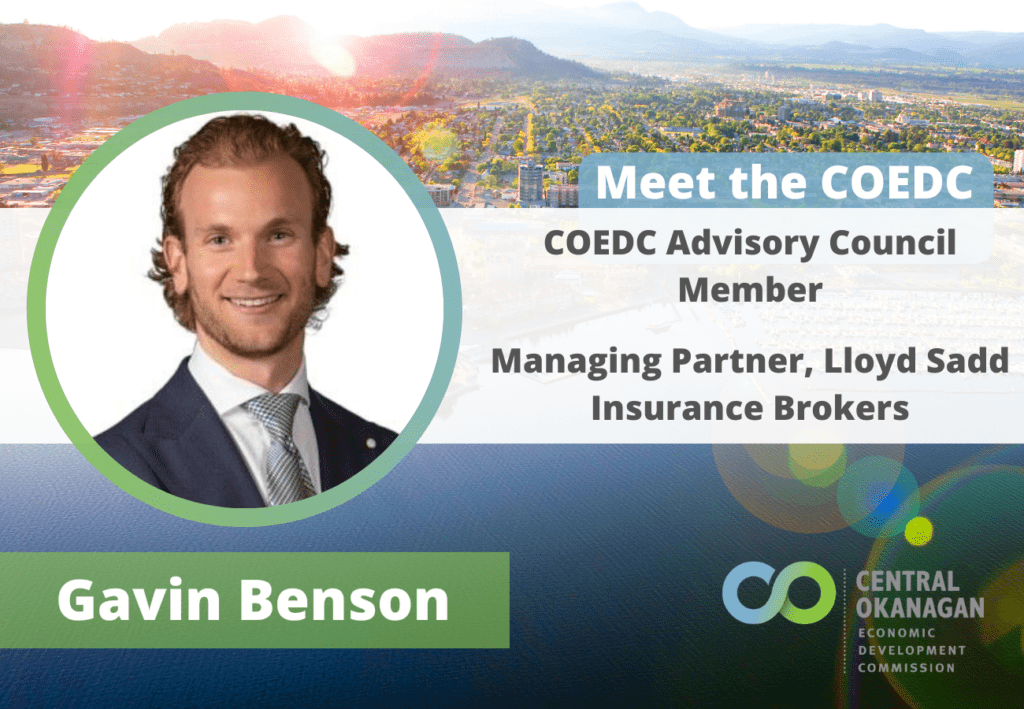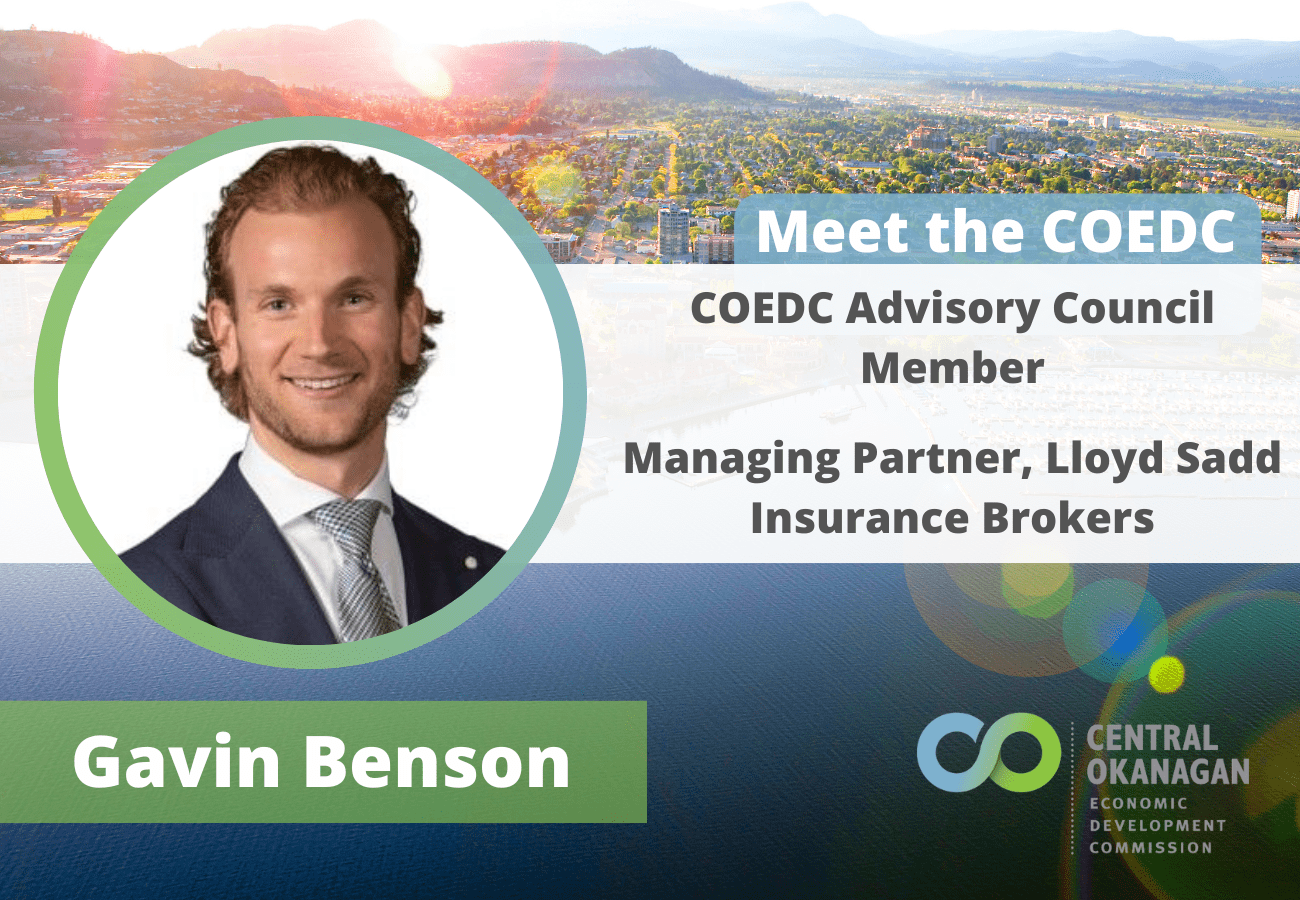 Editors Intro:
The aim of the Meet the COEDC campaign is to share with our community who the Economic Development Commission is and highlight the COEDC Advisory Council members who play a critical role guiding the regional economic development service.
The COEDC Advisory Council is a conduit of information between business, community leaders and government. The council meets monthly to share information and work together towards sustainable economic growth. It is made up of 45 influential members consisting of industry leaders, community shapers and elected officials. One of these such members being Gavin Benson!
Gavin is Managing Partner at Lloyd Sadd Insurance Brokers Ltd., an insurance brokerage focused on providing risk management, insurance services, and benefits & pension plans to mid to large businesses.
He has been with Lloyd Sadd for nearly 10 years, primarily responsible for building business partnership in the construction, energy, and manufacturing sectors. In 2021 Gavin opened Lloyd Sadd's Kelowna office where he continues to grow the Lloyd Sadd brand in the BC marketplace.
Gavin is passionate about forming long term partnerships with business leaders across the Okanagan, learning about what makes them great, and working with his team to showcase that story to insurers and heling them build stronger businesses.
Prior to his time at Lloyd Sadd, Gavin was a former golf professional so when not working he can be found on any one of Kelowna's magnificent golf courses or spending time with his wife and dog down by the lake.
Continue reading to learn more about Gavin's outlook on industry specific trends and forecasts for the Central Okanagan.
Check in each Monday to meet a new member of the Advisory Council, and to learn why they love to live and work in the Central Okanagan!
What organization are you from and what is your role?
I am the managing partner for Lloyd Sadd Insurance Brokers – one of Canada's leading commercial insurance and risk management providers.
What excites you about the future of your respective sector?
The insurance sector has been challenged for the last number of years with rate pressure and coverage restrictions coming from insurers. What excites me is working with the talented team we've built to find, develop, and create new ways to deliver better results to our clients. There is absolutely a new generation of young insurance talent coming into our sector and the ideas that they are bringing forward is motivating to see.
Why is participating in the Advisory Council important to you?
With as many incredible things that are occurring within the region, we are also faced with our own challenges. The Advisory Council affords an opportunity for the business community to come together and share the issues that each sector faces and eventually work towards finding solutions for those challenges. The opportunity to surround myself with other business leaders to learn about their challenges, share our challenges, and work towards making the Okanagan an even better place to do business is exciting.
Why do you love living and working in the Okanagan?
I would be lying if I didn't confess that my favorite personal thing about the Okanagan is the incredible golf we have out here. That combined with a thriving and rapidly developing business community is the best of both worlds.
Learn more about Lloyd Sadd here!
You Might Also Like...
---