Local Employer Provides Connection Tips
Connector February 16, 2022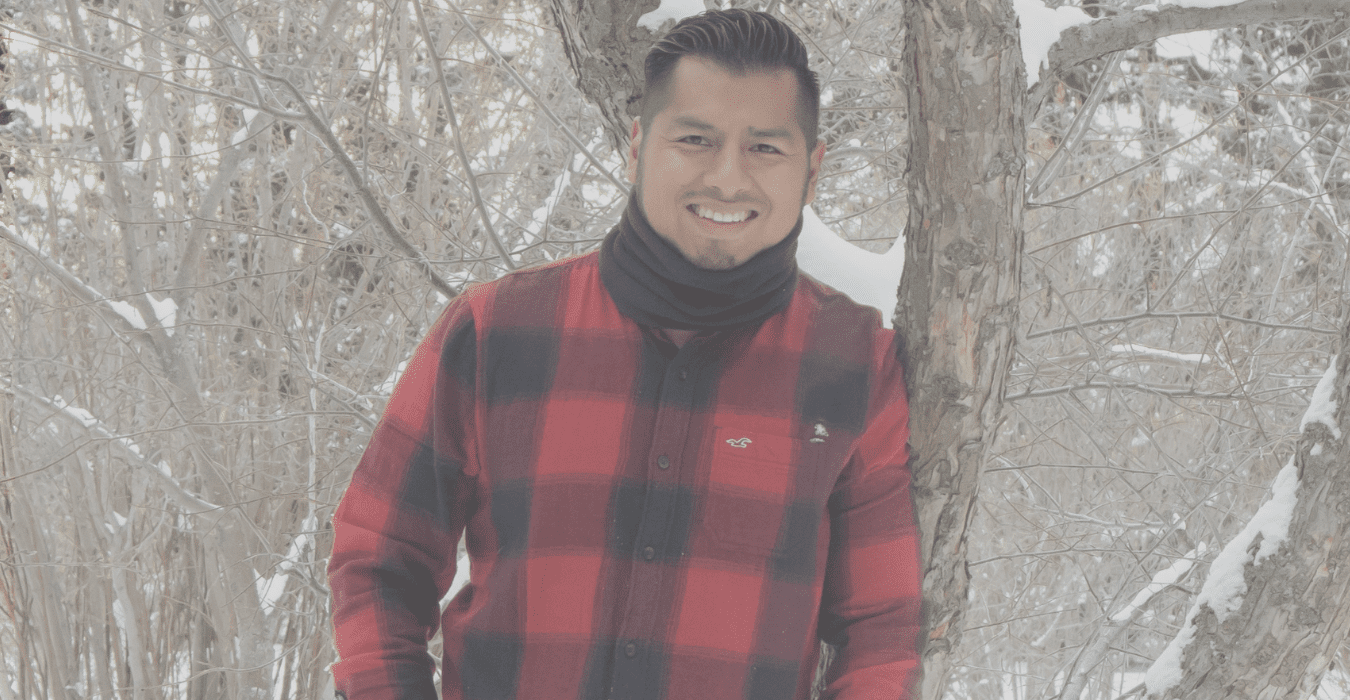 In 10 years, Miguel Antonio has gone from Mexican foreign student in BC to corporate director of biomedical engineering with Interior Health. The UBC Master of Engineering grad leads a team of approximately 60 at Central Okanagan's largest employer. As a young professional, Miguel has seen and used strategies to grow his professional network and find work.
"I essentially started as a co-op engineering student with Island health. Really, the posting wasn't listed anywhere," he says.
While attending UBC, he saw an email from a program coordinator saying there may be an opportunity with Island Health in Victoria, so he reached to the hiring manager. The manager said they might have a student position coming up. They chatted about Miguel's education, skills and the job duties.
"We left it at that. Then, a few weeks later, he called saying they'd secured funding and was I still interested? I'm like, Yeah, for sure."
"I took a chance with this opportunity," says Miguel, "but I learned there weren't a lot of people from my program willing to move for the role. It was one of the best decisions because it started my career."
Prove your skills and people remember
"After the co-op term, I went back to Vancouver to finish my program and when I graduated a position came up for a new resource at Island Health. If I hadn't done the co-op, I wouldn't have heard about it, or really known what it was about, because it wasn't listed as an engineering position. (His undergrad is mechanical engineering.) It was more of a project management role with some engineering aspects but they knew me and my work."
Look broader than your specific degree
"I encourage people, particularly students, to look outside their comfort zone in school and afterward. For example, I took business courses as part of my electives, something not typically offered in an engineering degree. This allowed me to work with business students with different backgrounds and provided a different perspective on approaching initiatives or projects as well as managing a team. There are opportunities. It's just a matter of looking in the right places. Asking questions. Networking is key," he says.
Respectful persistence can pay off
After less than a month as a corporate director at Interior Health, a student called Miguel asking about work in his area. Still new himself, he didn't have a job opening, but she respectfully kept in touch.
"It wasn't aggressive. She just kept reaching out, checking in," he explains adding that she went one step beyond. She found a funding source and obtained pre-approval for a grant to help cover her salary.
"I ended up hiring her five months after I got my position, sooner than I'd anticipated having a student in our department. She had the drive to really make it happen for herself. She thought outside the box. Rather than simply applying on an online job platform, she built a relationship. It made her stand out."
Broaden the job search
Miguel says his architect friend works for a retail clothing company, not a traditional architecture firm.
"Poke around and, try your luck. And if you can't find anything, perhaps seek volunteer opportunities to show interest, initiative and get experience."
Use your Connections
"The student I talked about knew someone at the hospital. That's how she found out about or department. She had even done a site visit at some point before Covid," Miguel says. "The labour market is competitive so if you already have the technical knowledge, work on your soft skills, think about how you can make yourself shine through, show your potential to attract those opportunities."
Timing, luck and lifelong learning help too
Miguel's current job opened after a retirement, as did a previous role. Six months before his first term job was set to end at Island Health, a full-time job came open. After that, he moved into management when someone retired.
"Actually, I applied for a management role while I was in a temporary project position; I was trying to secure something permanent. I wasn't the successful candidate, but I learned a lot from the process. I was just trying to stay in the system, but I found out I needed more experience and leadership courses. I needed to look for opportunities to work more with people and to improve skills in areas like managing a team, conflict resolution and having difficult conversations. It helped me be more prepared the next time I was interviewed."
The COEDC offers the Connector Program to help people build their networks as well as the Okanagan Young Professionals Collective, which shares important information and curates monthly coffee socials which Miguel has attended.
"Maybe you meet someone with similar interests. From there, maybe they know someone working in the same field, or they give you some tips or maybe it's just a great conversation. You never know where you will hear about opportunities. At times, I was just in the right place at the right time but if you go looking, network, and are open to opportunities, doors start to open," he says.
Interview by Myrna Stark Leader
Learn more about Connector
Learn more about OYP Collective
You Might Also Like...
---